How to Use Microsoft Teams? The Complete Guide
Are you struggling to effectively manage remote teams? Read this ultimate guide on how to use Microsoft Teams to make remote and hybrid teams more productive and achieve your desired organizational goals.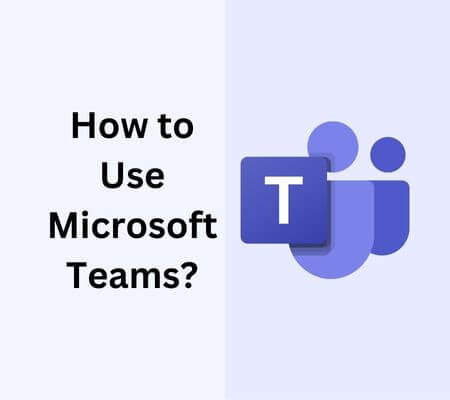 Remote work continues to dominate the corporate world in the post-pandemic era. Since the covid-19 pandemic, remote work options have grown by 1100% while the percentage of professionals working remotely is expected to reach 25% by 2023.
To make remote teams more productive and efficient, companies need the right set of collaboration tools. Microsoft Teams is a popular virtual communication platform that breaks siloes among teams and improves organizational performance. In just three years, Microsoft Teams increased its number of users from 20 million in 2019 to 270 million in 2022.
But, how to use Microsoft Teams more effectively to accomplish the desired organizational goals. Let's unveil some hidden and powerful features of MS Teams in the article below.
What is Microsoft Teams Used For?
Microsoft Teams is one of the world's most popular and rapidly growing communication tools used by millions of companies globally. It offers an all-inclusive chat-based collaborative workspace that allows teams to collaborate and work together on different projects.
Microsoft Teams can be used to conduct audio and video meetings, store data in OneDrive, and edit documents in Microsoft Office in real-time. Besides, the software can be integrated with Microsoft 365 to bring advanced tools, people, and content to one place. Similarly, employees can talk to each other by using Microsoft Team's IM-like chat services to achieve their productivity goals.
With Microsoft Teams, employers can:
Conduct team meetings.
Send instant messages in text and audio formats.
Create and share notes.
Organize file and content sharing.
Make audio and video calls.
Search documents and folders stored in OneDrive.
Integrate with third-party tools.
Manage calendars.
How to Use Microsoft Teams for Meetings?
Meetings are an important part of project management. Conducting meetings regularly enables teams to track their progress and make data-driven decisions based on real-time actionable insights.
Microsoft Teams offers a variety of powerful features to conduct meetings and discuss productivity goals. Here's how to use this feature to optimize team performance:
Creating and Running Microsoft Teams Meeting
Follow these steps to create a new meeting with Microsoft Teams:
Tap Calendar from the left column


Click on the New Meeting button from the top right corner
Provide relevant details, such as:
Title
Location
Date and Time
Channel
Repetition
Frequency
Add the required attendees by entering their emails (Though this is optional)
To let external guests (outside your organization) join the meeting, go to the meeting settings and turn on the option Anonymous users can join a meeting
Alternatively, click on Meet Now
Enter the meeting title and tap Start Meeting
Joining Microsoft Teams Meeting
Once the meeting has been scheduled, here's how you can join the meeting with Microsoft Teams:
| | |
| --- | --- |
| Open your calendar where you can see the meetings scheduled for the current week. | |
| Select your meeting on the respective date and time | |
| Tap Join, check your device settings (speakers and camera, and click on the Join Now button) | |
| If the meeting is not scheduled in your calendar, select Join a meeting with an ID enter the six-digit meeting ID or type a meeting passcode and tap Join Meeting | |
How to Use Microsoft Teams for Project Management?
When it comes to project management, Microsoft Teams acts as one source of truth. Project managers can get real-time updates regarding ongoing projects, assign tasks, and review deadlines. Hence, by using Microsoft teams for project management, teams can organize their projects, stay focused and, collaborate to find viable solutions to complex challenges.
To manage your projects with MS Teams, follow the below steps:
| | |
| --- | --- |
| From the left column, tap Teams, select the department where you work, and click on the three dots | |
| Tap Add channel to create a new project | |
| Enter the channel name and description and set privacy as per your requirements to add a new project. | |
| Once a new channel has been created, tap the New conversation button at the bottom to start a new conversation with your team members and ask questions, get updates, and share feedback. You can also review files shared by your team members and give suggestions for improvement. | |
| To add specific notes, click the + icon on the top and select the OneNote app from the list of available apps. Once integrated, you can use OneNote to add new notes and set reminders | |
| Similarly, for task management, choose your favorite task management app from the list as per your project requirements and start managing tasks from a single dashboard. | |
How to Use Microsoft Teams Video Call?
Video calling is a common functionality offered by modern collaboration tools like Zoom and Slack. Microsoft Teams also enables its users to make audio/video calls with their team members. Here's how you can do this:
| | |
| --- | --- |
| From the left column, open Chat | |
| Select the team member whom you want to video call and check his/her availability. Finally, tap the camera icon from the top-right corner to start your call. You can also switch to a voice call in between the video calling by switching off your camera. | |
How to Use Microsoft Teams Whiteboard?
Whiteboard is an amazing feature of Microsoft. By using Microsoft Teams whiteboard, team leaders and project managers can draw different shapes by screen sharing during the meeting and project their ideas more logically.
To use the Microsoft Teams dashboard, check out the following steps:
| | |
| --- | --- |
| When you're in a meeting, tap the Share button and select Microsoft Whiteboard | |
| Create anything on the whiteboard to elaborate your arguments and help attendees better understand your point. | |
Conclusion
Microsoft Teams is a remote team collaboration platform with powerful features. The tool is used by both remote and hybrid teams across different sectors to discuss project details, evaluate performance and share updates in real time.
In this ultimate guide, we have explained with pictures how to use Microsoft Teams to organize projects better and achieve organizational goals. Following this guide will enable team leads to effectively utilize their resources and make informed decisions to stay productive and efficient.
You May Also Like
30 Best Free Teams Virtual Backgrounds (Done Research For You)
How to Remove Out Of Office from Teams?