How to Do a Teams Test Call? The Detailed Guide
Organizing corporate meetings with Microsoft Teams can be tricky, particularly when you are setting up a meeting for the first time. Read this ultimate guide on how to do a Teams test call before the meeting to avoid communication issues.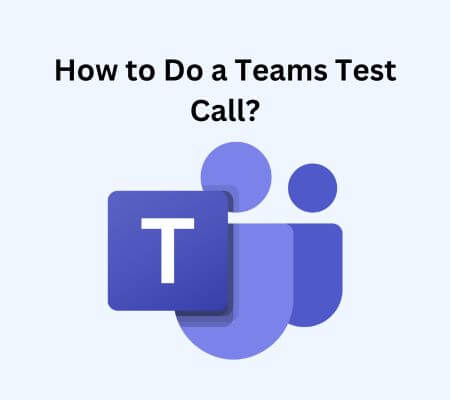 Corporate meetings are extremely important for team discussions, performance reviews, and decision-making. Companies regularly invite key stakeholders and executives to meetings and discuss future strategies in a professionally-controlled environment.
Several tools are available online to conduct team meetings such as Microsoft Teams, Google Meet, and Zoom. However, most companies prefer Microsoft Teams because it is equipped with powerful features and allows users to organize meetings smoothly. With the rise of remote and hybrid work in the post-pandemic era, Teams became an essential tool for standups, sprints, and one-on-one meetings.
However, it is quite embarrassing when a meeting gets interrupted due to technical faults. Hence, it is necessary to make sure all devices are working properly and do Teams test calls to timely identify potential issues and organize meetings without disruption.
In this guide, we will discuss simple ways to do a Teams test call and resolve related technical glitches.
Let's dive in!
How to Do a Test Call in Teams?
Follow these steps to do a Microsoft Teams test call and check the software functionality before using it for the meeting.
1. First of all, launch the Microsoft Teams app on your PC and click on the three-dot menu next to your profile picture.

2. From the dropdown menu, click Settings.
3. Click Devices from the left column.
4. Configure your audio devices such as speakers, mic, and microphone.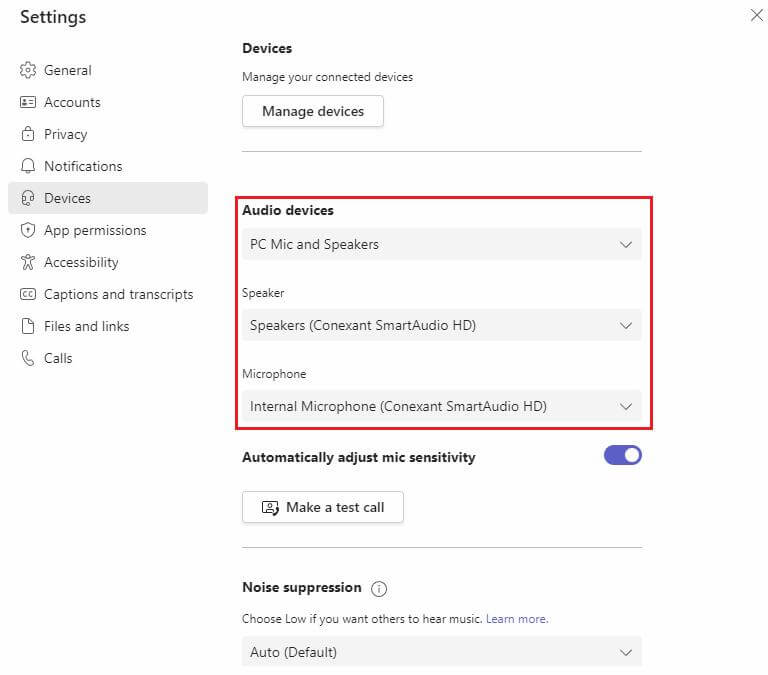 5. When everything is ready, click on the Make a test call button.
6. Once the call has started, say something to test the connected devices and end the call by clicking the Leave button.
7. Finally, you will get a summary of connected devices and an internet connection to confirm they are working smoothly.
Teams Test Call Won't Stop Ringing? Fixed!
Some Microsoft Teams users often complain that their Teams test call keeps ringing even after ending the call. The issue is quite frustrating, particularly for new users or beginners who are using this tool for the first time.
So, don't worry if you also face a similar issue. The best possible solution to this problem is to clear the Teams cache and restart the tool. Here's how you can do this:
1. If your Teams is running, close it first. To do so, right-click on the Teams icon in the taskbar and click Quit.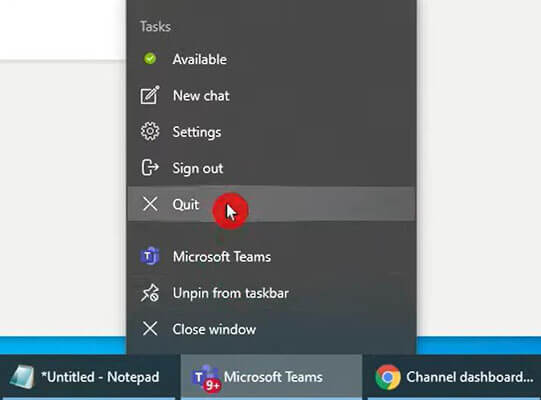 2. Type Run in your Windows dialog box and open the Run application. You can also press the Windows + R shortcut for this purpose.
3. Once the Run dialog box is open, enter %appdata%\Microsoft\Teams and press OK.
4. Now, delete all your files and folders saved in AppData/Roaming/Microsoft/Teams directory to clear the cache.
5. After you have deleted all your files and folders, restart Microsoft Teams and hold a test call. Hopefully, you will not face the ringing issue this time.
How to Fix Teams Test Call Not Available?
The above section explains how to fix the Microsoft Teams test call ringing issue. However, some users often come across a unique problem. They claim that when they open the Device Settings, they can't see the Test call button. This is a very rare problem but it still exists.
There are two possible solutions to fix this problem.
1. Get Microsoft Teams Organization Account
Number one, the Teams Test call feature is available with organization accounts only. This means if you are an employee and your company has purchased the Microsoft Teams premium package, then you can do a test call.
However, if you are using Microsoft Teams' personal life account, you won't be able to do a test call. This is one of the main reasons why some users can't see the Make a test call button in Device Settings.
So, the first solution is to get an organization account to do a test call with Teams.
2. Test the microphone via Sound Control Panel
If you want to keep using the Microsoft Teams personal account, there is an alternative method to check your devices manually. In this method, you have to go to the control panel and test your microphone in the audio settings manually.
Here's how you can do this:
1. In your taskbar, right-click on the loudspeaker icon next to the time and date.
2. Select Sound from the available options that will take you to the audio control panel.
3. In the Recording tab, you will see a list of devices connected to your computer such as an external microphone, internal microphone, stereo mix, etc. Select the specific device that you want to test and click Properties in the right-bottom corner.
4. Now, go to the Listen tab and tick Listen to this device box
5. Similarly, select your preferred audio output from Playback through this device to test the audio.
6. Lastly, when you have finished checking the audio device, click OK to save your settings. This way, you can test your device audio manually and make sure the microphone and speakers are ready for meeting via Microsoft Teams.
Conclusion
For the last three to four years, the nature of corporate meetings has changed a lot. Unlike the traditional way of conducting face-to-face meetings, companies now prefer holding virtual meetings where participants can join from remote locations. For this purpose, different tools are used such as Microsoft Teams, Google Meet, and Zoom.
While all these tools are very useful, Microsoft Teams is always the top choice for corporate meetings because of its user-friendliness and robust performance. Nevertheless, communication problems during the meeting due to device or internet connectivity issues can create a negative impact on meeting organizers.
To address this challenge, Microsoft offered Teams test call feature that allows users to test audio and video before holding a meeting. With this feature, you can check if all devices are working properly and timely resolve potential issues to avoid embarrassment.
Keep in mind that the test call feature is available with Microsoft Teams organization accounts only. Hence, if you want to do a test call before a meeting, make sure you are not using a personal account.
You May Also Like
How to Request And Give Screen Control in Teams?
8 Fixes for Teams Status Not Updating (All Cases)
How to Fix Teams Microphone Not Working? All Cases Are Here!