Bear Vs Evernote: Which Is Right for You?
Bear Vs Evernote are two of the best management tools in the industry. Choosing the right one among these two is always difficult. We review elaborates the main difference to help you make a decision.
In today's world, we have a lot to remember in just one day, and keeping track of everything is fairly difficult. Fortunately, there are many note-taking or management tools to help us remember everything.
Finding a suitable project management tool can be difficult, considering the sheer number of available tools.
In this article, we are going to compare the best two.
BEAR vs EVERNOTE
These two tools will be compared in various aspects to help you make the right decision.
Before diving into their comparison, we need to know what they are.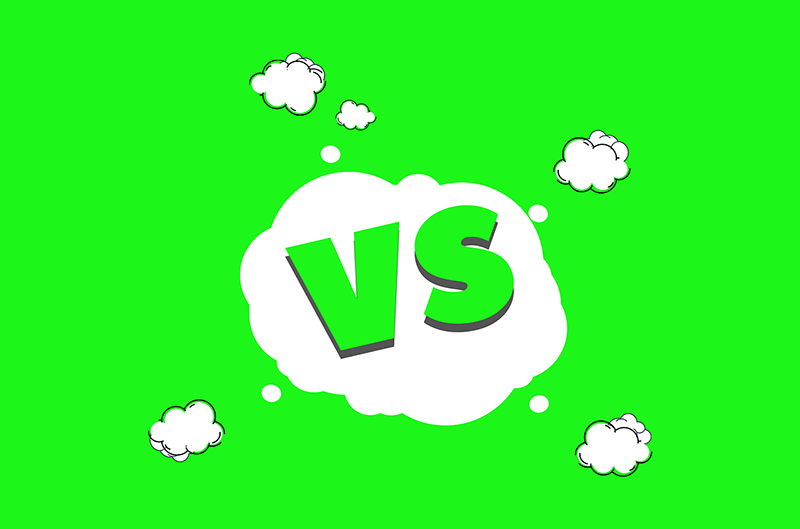 What is Bear?
Bear is a management or note-taking tool released in 2016 by Shiny Frog app studio. The Bear has millions of users in the Apple ecosystem and won Apple Design Award in 2017. Bear has raised as one of the most popular tools because of its effective note creation, keeping, and management.
What is Evernote?
Evernote is the oldest and has been the most popular note-taking app. It was released in 2004 and has ruled the market for many years. But now, it's just one of many tools that help you organize information and tasks. Still, it is popular among students and professionals, and people use it for personal and professional needs.
Bear Vs Evernote: User Interface
The user interface is a vital element of an app. It can make or break the user experience. So, having an elegant appearance, smooth navigation, and practical animation is necessary.
One reason for Bear's popularity is its intuitive interface on both mobile and computer apps. It has a beautiful aesthetic appearance, with buttery smooth navigation. Moreover, the swipe gestures in the app are easy and practical.
On the other hand, Evernote has a similar interface on the computer but is not as refined as the Bear. In Evernote 10.0 update they completely redesigned the app, but still, the appearance is limited to dark and light appearance, while Bear has a complete library of themes and backgrounds to choose from.
When it comes to the user interface on both computer and mobile devices, Bear is a clear winner because of its smooth navigation and a vast library of themes.
Evernote Vs Bear: Note-Taking Features
The tools are basically made to take notes, organize and manage them throughout the day.
Let's start with Evernote. Creating a note is pretty easy on both mobile and computer. You can easily add text, audio, video, and pictures. After making the note you have to manually change the name which is annoying for most users.
Notes creation is also effortless on Bear, and it automatically names the note once they are created. The only problem with Bear is fewer options to add media.
Note creation and making are straightforward in both management tools, but they both fall short in at least one extra feature that can enhance the overall experience. So, this round ends with a draw.
Evernote Vs Bear: Integrations
Integrations are vital to boost productivity. They help you connect with others via emails and integrate your schedule into the calendar etc.
Integrations are one of the strengths of Evernote. It has integrations of many productivity tools that allow you to connect and collaborate with others. Some popular integrations in Evernote are Google Drive, Microsoft Teams, Salesforce, Slack, Outlook
On the contrary, Bear does not have anything to offer regarding integrations. There is zero integration in the Bear app.
Integrations are not related to the overall experience but significantly enhance the app's utility. So, Evernote is a clear winner.
Evernote Vs Bear: Organization
Notes organization is a vital aspect of a management tool. You will be making multiple notes every day, and eventually, you will have hundreds of them uncategorized and unorganized. That's why strong data organization is essential for a better experience.
Both apps have a similar way of organizing notes. The only problem with Evernote is that it does not automatically name the notes. They are saved as untitled and you have to separately change their names. Which is quite annoying in the long run. Evernote is one of the oldest notes taking apps and this issue should have been resolved years ago.
As mentioned above Bear has the same system of organizing notes but it automatically names the notes which makes them easier to distinguish. Moreover, it also allows you to add icons which makes the organization effortless.
There is not much room to debate in the organization as Bear is a clear winner because of its efficient organizational structure.
Bear App Vs Evernote: Apps
Bear is an Apple-exclusive app and is not compatible with Android and Windows devices which is a shame for that good app. Bear has extensions for all the popular browsers including Chrome, Opera, Firefox, and Safari but having Bear for Mac on your computer is necessary. Moreover, there are some rumors about the web app so you might see one in a few years. Here you can learn better about the future plans of Bear for Android, Windows, and Web apps.
On the other hand, Evernote is among the most user-friendly management tools. It is available on every operating system except Linux. So, whether you have a Windows, Mac, iOS, or Android device, Evernote will work perfectly across platforms.
Hence Evernote is a clear winner with its wide cross-platform availability.
Evernote Vs Bear: Pricing
Price is an essential consideration for everyone.
There was a time when Evernote was a free tool with tons of exceptional features, but now it is famed for its expensive plans. Evernote has four plans.
The free plan has no fancy features, and you cannot upload much. Moreover, Attaching video and pictures are quite challenging due to the limited max file size.
The second is Evernote Premium which costs 7.99$ per user per month.
Then we have Evernote Professional which costs 9.99$ per user per month.
Evernote Teams cost 14.99$ per user per month. Remember that you have to register at least two users in the business plan, which takes your total to a minimum of 29.98$ per month.  
Bear packages are pretty affordable. It has two subscription plans.
The first one is monthly. In which you pay 1.49$ per month.
And yearly plan costs 14/99$ per year.
Bear's both plans are fairly affordable. Moreover, in the monthly plan, you get a 1-week free trial and a month free trial in the annual plan.
The difference is pretty obvious, and there is not much to talk about. The Bear is the clear winner with a considerable margin.
Bear Notes Vs. Evernote: Choose the One You Need
Bear is an excellent and affordable app, but it is only limited to the iOS platform. On the other hand, Evernote has a lot of app integrations, but it has a generic and simple appearance as compared to sleek Bear's aesthetic.
So, choosing a clear winner is quite tricky.
If you want an affordable, beautiful and modern app, Bear is the choice, but if you want more integrations with essential productivity tools, Evernote is the right choice.
There is much to talk about, but Evernote has lost its charm in recent years. It is one of the oldest notes-taking apps, but the cost, instability, and losing sight of the original mission have made it unpleasant to use. That is why in Bear vs. Evernote, Bear is a clear winner. But its limitation to the Apple ecosystem is stopping it from growing.
So, if you have an Apple device, Bear is a perfect choice and will serve your needs better than Evernote. But if you are a Windows or Android user, then Evernote is the way to go.
You May Also Like:
Wunderlist VS Evernote: Can You Replace Wunderlist With Evernote?
Google Keep VS Evernote: Ultimate Review to Pick the Best