Kanbanflow vs Trello: A Complete Comparison
When we compare Kanbanflow vs. Trello, it shows that both the applications perform the job of task management very well. But they have differences which can help you to choose the one you prefer. You can check this comparison guide.
When we look at the analysis of Kanbanflow vs Trello, we can say that it is difficult to choose because both work best as task managing software depending upon the type of projects. They have made a lot of progress during the past years with their latest features that keep life and work on a track for a person with a busy schedule.
Both the applications have the same features with a few characteristics that make the difference. And you can make a decision to pick up the one you need based on these differences.
Just let's have a look at them together.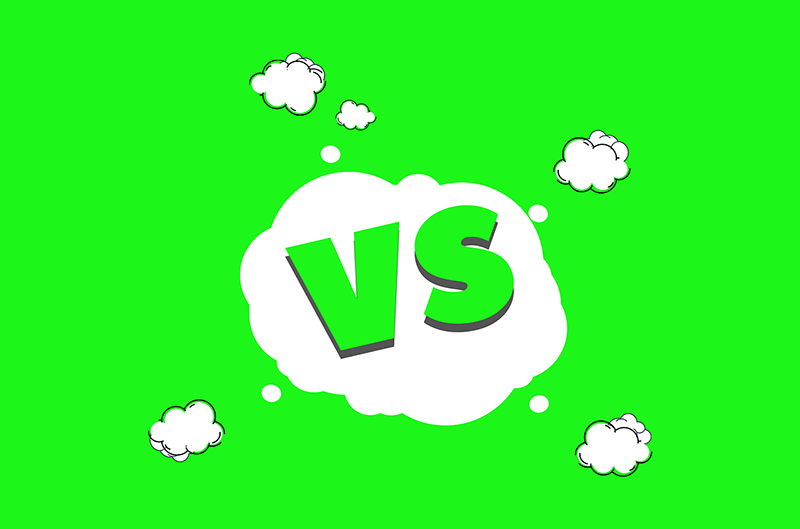 Kanbanflow vs Trello: Overview
Kanbanflow and Trello are some of the most used project management tools, each having characteristic qualities that overshadow the other. Before diving into the details, let's get an overview of both software.
What is Kanbanflow?
Kanbanflow is a kanban based task management application that allows users to collaborate while keeping real-time track. The users can split and assign the tasks to the group members, team members, business groups, etc. Every user can keep the time track by using the Kanban board.
The application can be used for multitasking depending upon your purposes of use. This allows the members to see which part of the project is completed, the work in process, remaining part which needs to be done on the assigned days. This way, the users can keep track of the work and manage the assignments or projects in the upcoming weeks or months. The application is easy to use and does the job of task management very well.
What is Trello?
Trello is also a task-managing application. It works just like the Kanbanflow but with a little difference. Looking at the Trello boards, it gives you the data of all of your tasks that you have done, are being worked on, and are postponed. You can add different attachments in the form of pictures, notes, etc.
Each board compiles all the data related to a project in one place that you can access anywhere and anytime. Trello works just like our to-do list diaries which have different tasks assigned to different days having attached notes and highlighted areas that you can take anywhere. But what makes Trello more useful is the team collaboration feature where all your team members can view the boards, and you track their work activities. Trello also allows the members to add comments on boards to let the other members know about their thoughts or suggestions on the task.
Kanbanflow vs Trello. Which One is More Powerful?
To figure out which one is more powerful in Kanbnanflow and Trello, you should have an overview of their main features.
Kanbanflow Features:
Customize the column and color of the Kanban board based on your requirements.
Create sub-tasks in each kanban board card.
Comment on the specific tasks.
Drag and drop to move the cards.
Add labels to help filter the tasks quickly.
Add the due date, time estimate, timer, and manual time entry to each task.
Add attachments to the tasks.
You can check the reports with time, time log, and time in the column, and print the reports.
Can work on mobile and desktop.
Trello Features:
Owns most features Kanbanflow has like customizing the board, adding checklists as sub-tasks, commenting, adding attached files, adding labels, due date, and dragging and dropping to move.
Power-ups allow you to integrate with other tools such as Blue Cat Reports, Slack, Map, and more.
Provides many templates for you to use.
The notifications feature helps you get the latest messages in one place.
From all features, we listed above, we find Trello is much more powerful than Knabanflow as it provides templates and can integrate with third-party tools.
Kanbanflow vs Trello: Which One is Easier to Use?
As we know, Kanbanflow has features on one display screen. You can not see all features or options with one glance. You need to explore and unfold some options to find others.
If we look at the interface design of Trello, it has one home page to organize all your tasks, templates, and teams. And click each task to customize it. It is clear and intuitive.
So, comparing the interface and design, we can say that Trello is easier to use because it lacks any complications, and the user can understand the design easily.
It is more convenient for beginners who are just starting their luck on the task managing boards. Trello is always recommended over Kanbanflow for small teams.
Kanbanflow vs Trello: Which One is Cheaper?
Kanbanflow requires $5 per user per month for paid version with a little discount if you pay it annually while Trello costs $6 for one month per user and if you pay yearly, it costs $5.
Kanbanflow and Trello both provide the service of a free tier without putting any limit on the users.
Trello has three plans free, standard, and premium. The standard plan lies between free and premium, it is less costly than premium but has limited features only. Kanbanflow has all of the bells and whistles including many features like Dashboard, WIP limits, etc., and is available at a very low price. On the other hand, Trello provides many of these features at a high cost. To get the enterprise edition of the software you can get your customized edition from the company depending upon your demands.
Kanbanflow is thus cheaper than Trello as it provides a free version for unlimited users and a monthly premium plan with cheaper costs.
Kanbanflow vs Trello: Which is More Liked by Users?
Most users look for an easy option to manage their tasks. Because the workload is already a lot, going through a difficult interface to create to-do lists can increase the burden instead of making it a relief for the workers.
According to the analysis of G2 platforms, Kanbanflow gets 4.1 ratings to form customers while Trello gets 4.4. This shows users like managing their tasks through Trello more than doing it with Kanbanflow.
Kanbanflow vs Trello: Which Provides the Best Customer Support?
Based on the analysis of different support resources, we can see that Trello has more options when it comes to customer support. You can get support through emails, tickets, community, and social media while Kanbanflow allows only email and social media. Customers rated Trello approximately 98% for customer support, while Kanbanflow gets 90% votes.
Trello also provides knowledge-based support to its customers by providing them with video tutorials. This shows that Trello provides the latest option for users to get answers to their queries.
Kanbanflow vs Trello: Which is King?
Choosing software to handle the tasks depends upon who the user is and for what tasks you will use it. You can check Kanbanflow vs Trello and compare different aspects to know which suits best for you.
For example, if you want to have cheaper options, you can choose Kanbanflow. But if you want to keep it simple and get more powerful features, then Trello is the perfect fit for you.
You May Also Like:
Microsoft Planner VS Trello: In-Depth Reviews
10 Best Kanban Board Software (Research Done for You)
Basecamp vs Jira: A Complete Comparison