Microsoft Planner VS Trello: In-Depth Reviews
If you are comparing Microsoft Planner VS Trello and do not know which one is better, you should read this ultimate review.
Project management tools are important tools for ensuring the completion of projects on time and within budget. These tools come in handy to organize projects, manage projects, collaborate, and get the work done efficiently as scheduled. In this blog, we will discuss two main project management tools, namely Microsoft Planner and Trello. Here, we will explain and give you the comparison between the features of Microsoft Planner vs Trello in detail to help you choose the right tool for your projects.
Let's get started!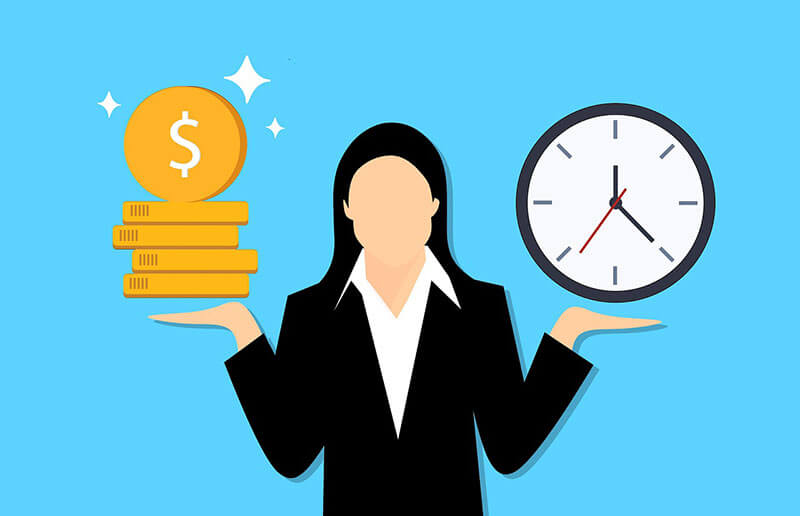 What is Microsoft Planner?
Microsoft Planner is an application included in the Microsoft 365 package. Microsoft Planner is one of the most useful and efficient project management tools offered by Microsoft. Users can use Microsoft Planner to collaborate with other Microsoft tools such as Microsoft Teams, Microsoft To-Do, SharePoint, Power Automate, and many more applications. The special feature is the ability to use Kanban boards to organize project management tasks.
The following are the main features of Microsoft Planner:
Manage and Track Tasks– In this feature, users can track the listed tasks for productive work improvement through individual task management, view the due work through Microsoft Planner, publish new tasks for workers to collaborate, and work collaboratively through chat and email seamlessly.
Different Views for Projects or Tasks– Alter the task list of the project by adding or excluding rows and columns to meet the project's needs. Specialized views can be created as per the organization's requirements
Notifications- When the admin adds tasks to a teammate, a notification will appear to the team member. As well as it supports notifying the team members concerning the task assigned, due work, delayed work, as well as inbox messages of collaborators.
Manage Task Access– Microsoft Planner supports inter-team access as well as guest access to collaborate with members residing outside the team. The admin can grant user permissions as per the requirements and positions of teammates.
Generate a Report with Dashboard- Microsoft Planner allows you to generate multiple reports in a split of seconds, as well as users can limit the number and type of reports required. It supports generating graphs and tables based on milestones of the project's past work and updates.
Integration – Microsoft planner allows it to integrate itself into other Microsoft applications such as Microsoft Teams, Microsoft To-Do, SharePoint, Power Automate, and many more to come.
That's all about the essential features you need to know about Microsoft Planner. Next, let's discuss the pros and cons of Microsoft Planner.
What are the pros and cons of Microsoft Planner?
The Pros of Microsoft Planner:
User-friendly interface due to seamless and simple UI
Ability to alter the tasks easily based on checklists, comments, and tasks on a single platform
The calendar view is handy for checking out due and upcoming works
Ability to generate a variety of reports
Ability to send emails instantly
The Cons of Microsoft Planner:
Lack of a Gantt chart to track milestones
Lack of risk management features
Lack of in-app notifications
Lack of portfolio management or dashboards to manage multiple projects
Lack of a time tracking feature
This concludes the discussion about the pros and cons of Microsoft Planner. Hope you got an in-depth idea of the application to get the best results.
What is Trello?
Trello is an online tool that can be used to manage projects, track workflow, and communicate with others. For example, Trello can be used to manage a team working on a project or to-do list for personal projects. Trello helps individuals and groups organize projects, manage workflow, communicate with others, and more.
The following are the main features of Trello
Task and Project Management– Users can use the Trello board, lists, and cards to organize project works. This makes it easy to keep track of projects and organize everything from small personal projects to business endeavors.
Different Views– Trello supports viewing projects in various views such as tables, timelines, calendars, toggle views, and much more to track projects.
Automation– Trello supports automation tools namely Butles Automation to automate tasks to increase productivity. Being a PM  tool Trello enables various types of automation.
Templates– Trello supports various templates based on organizational requirements that help to create, plan, organize and run projects more efficiently. As an effective project management tool, Trello integrates PM best practices and the latest technologies to manage projects smoothly.
Plugins– This feature supports integration with many plugins. They are social media plugins, slack power-up, JIRA, Gant, Pomello, and much more! The integration with all these plugins provides a variety of choices that a user can apply and make their work easier.
That's all about the essential features you need to know about Trello. Next, let's discuss the advantages or disadvantages of Trello.
The Pros and Cons of Trello?
The Pros of Trello:
Trello has a free version.
User-friendly interface to resize the screen as per your requirements.
The task board displays all the necessary features at once.
Supports real-time updates to suit the needs.
Ability to add new members through a link right away.
Ability to track budget records
The Cons of Trello:
Lack of Gant chart feature
Internet connection is a must to use Trello
Supports limited storage capacity
Lack of features to support a complex project management
Trello VS Microsoft Planner: Which One Is Better?
There are many features in Trello and Microsoft Planner. In this case, this is a competitive battle between Microsoft Planner vs Trello because of the many advanced features that are embedded in them. The following represents the comparison between Trello vs Microsoft Planner.
| | | |
| --- | --- | --- |
| | Microsoft Planner | Trello |
| Support Kanban Boards | Yes | Yes |
| Smooth collaboration and sharing | Yes | Yes |
| Integrate with other applications | Yes, between Microsoft Applications | Yes, between Power-Ups and APIs |
| Support guest invitations | No | Yes |
| Display task in card style | Yes | Yes |
| Calendar view | Consists built-in calendar | Consists on a subscription basis |
| Kanban board templates | No | Yes |
| Support detailed reports | Yes | No |
| Checklist | One checklist per task | Multiple checklists |
| Checkbox | 20 checkbox | Multiple checkboxes |
| Comments | Has character limitations | Has character limitations |
| File Upload Limitations | 104 MB per attachment | 10 MB per attachment |
By comparing the above table, you can take an easy idea to choose the best application. Based on the user's needs and requirements the best application can be chosen.
Final Thought
In conclusion, we discussed in-depth Microsoft Planner vs Trello. Both applications are a great deal for project management and are handy for personal and professional purposes. We discussed its pros and cons as well. This will make it clear to choose the best application as per the user's needs.
If you have any questions, let us know in the comments. Happy reading!
You May Also Like:
Wrike VS Smartsheet: The Ultimate Comparison
Airtable VS Monday: 6 Crucial Differences You Should Know