OneDrive VS OneNote: What Are the Differences?
"OneDrive VS OneNote: Are They The Same Tool? " Do you have this doubt when you find these two tools and are confused about what they are and what are their differences? You can read this article and everything will be clear.
OneDrive VS OneNote: What are the differences? Many users will think they are tools with the same features. Although they only have small differences in their names, they are completely different in their features.
In this blog, we will explain all the things about OneDrive and OneNote to you.
To compare Microsoft OneNote VS OneDrive, you should know what they are and what features they have at first.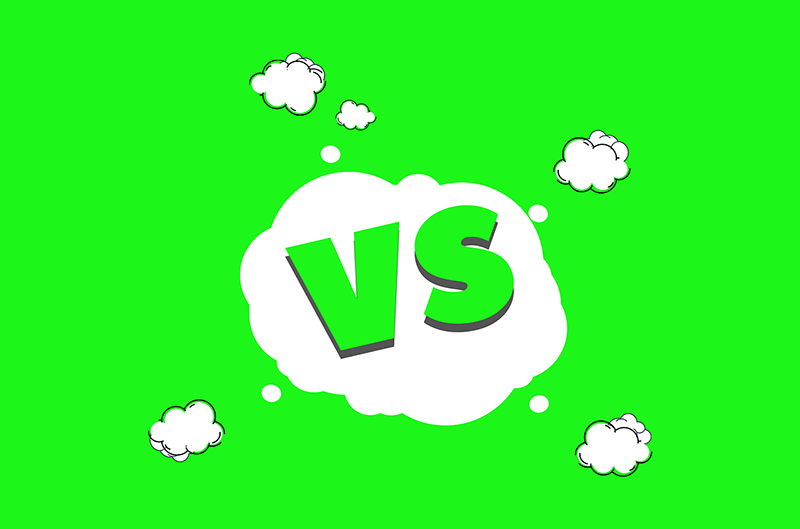 What is OneDrive?
OneDrive is the tool to store your files in the Cloud. If you ever used Google Drive, you can understand what is OneDrive as It is the same tool as Google Drive. 
Features:
Store Your Files
OneDrive allows storing your files from your computer, phone, or other devices. It is very helpful if you need to change your computers or devices but do not want to lose your important documents.
Support Many File Formats
Almost all popular file formats are supported by OneDrive. You can upload the images with JPG, JPEG, PNG, GIF, etc, the video or audio with MP4, MP3, MOV, MKV, etc, and the document with CSV, DOC, XLS, etc.
Manage Your Files
When you open OneDrive on your computer or other devices, you can find the different statuses for the documents. For example, it will be a green circle with a check remark if your file is stored in the Cloud and your computer, and also it has the latest version with your computer file. When you see the cloud icon in the status, you can know the file is in the cloud and is not stored on your computer. This information will be helpful for you to manage your file and make sure it is secure.
Share and Collaborate on the File
You can share your files with your members or friends with links. You can allow them to edit it directly with the link. And the great feature is that you can set the due date for the editing. When it is expired, the one with the link cannot edit it anymore.
Version Management
Version management is one of the most powerful features in OneDrive. If you need to work with others on the same file, it can help you go back to the old version if there are some important parts that are deleted by mistake or if you do not like the new version.
Access the Files Anywhere and Anytime
OneDrive has a web version, Windows, Mac, and phone version. You can open your files on any device and anytime when you need them.
Quick Views with Filters
You can filter your files with conditions and keywords. When you want to check all shared photos, you only need to click "Shared". That will save you a lot of time.
What is OneNote?
OneNote is a digital notetaking app. You can use it to take and organize your notes with ease.
Features:
Take Notes
A lot of powerful tools for you to take your notes. You are allowed to change the text's font size, color, and any type you want. You can add the checklist to your notes and track your daily routine easily.
What makes people like it is that it can upload a photo from your computer, just copy and paste to save the images, or take directly from your camera in the note. You can also record the video or audio and attach it to OneNote.
If you are tired of writing or typing, you can use the dictate feature. It can help you translate your voice into words directly.
Draw
The draw features allow you to customize your notes and design them to the ones you need. Also, it can help you convert the drawing work into shape or text directly.
Organize Notes
You can categorize your notes with different notebook folders according to your requirements. And in each notebook, you can add different sections. After that, you can add pages with the notes you wrote. It is a great way for you to organize them in clear order and quickly find your notes.
Note Reader
If you do not want to read the notes with your eyes, you can choose the reader to read them for you.
Microsoft OneDrive VS OneNote: What Are the Differences?
I am sure you already know their differences after knowing their features. Here, we would like to help you understand them from different aspects with the comparison table.
Software
OneDrive
OneNote
Features
1. Store Files.
2. Manage Files.
3. Share and collaborate on the files. 
1. Take notes.
2. Organize notes.
3. Draw
Founder
Microsoft
Microsoft
Platforms Supported
Web, Windows, Mac, Android, iOS.
Web, Windows, Mac, Android, iOS.
Pricing
1. Free with 5GB storage.
2. $19.99 per year with 100GB storage
1. Free with 5GB storage. 
2. The paid version is included in Microsoft Office 365 WITH 1BT storage added to your account. 
Popular Competitors
Google Drive, Dropbox, Apple iCloud.
Evernote, Notion, Apple Notes, Roam Research.
Customer Rating(G2)
4.3/5 (9120 reviews)
4.5/5 (1774 reviews)
Microsoft Onenote VS Microsoft Onedrive: Final Answer
So what is the final answer to this question "OneDrive VS OneNote: Are They The Same Tools? ". No, they are completely different tools and designed for different end-users with different features. If you have a Microsoft account, just log in and use them directly. They are free and included in your Microsoft office subscriptions. 
You May Also Like:
Top 8 Popular-Used File Sharing Software (Features, Security, and Limitations)
ClickUp VS Notion: What Are Their Differences and Similarities?