9/80 Work Schedule: A Complete Guide
A 9/80 work schedule consists of a 2-week period and has employees work for 80 hours over nine days. The employees are expected to work for eight 9-hour days and one 8-hour day, with a one day off during this period.
As a manager or CEO, you expect your employees to adhere to the work schedule, which dictates the days per week and number of hours per day they should report to work. There are different kinds of work schedules, depending on the employee's position and the nature of the organization. This article will tell you everything you need to know about the 9/80 work schedule and discuss tools to help you track employee performance.
What is a 9/80 work schedule?
Generally speaking, a 9/80 work schedule entails longer working hours but guarantees your staff will get two days off every month. This schedule divides the month into two 2-week sections. During the first week, your team will work for nine hours from Monday to Thursday and eight hours on Friday. On the second week, they will work for nine hours from Monday to Thursday and have Friday off. To simplify the payroll, the first Friday of the month is split into two four-hour periods. The first four hours are billed as week one, while the last four are billed as week two. Your employees also get the weekends off.
You could look up the 9/80 work schedule meaning or take a look at a sample 9/80 workweek to understand how it works.
Week One
Monday – 9 hours
Tuesday – 9 hours
Wednesday – 9 hours
Thursday – 9 hours
Friday – 8 hours (the first 4 hours fall under week one while the last 4 hours fall under week two)
Week Two
Monday – 9 hours
Tuesday – 9 hours
Wednesday – 9 hours
Thursday – 9 hours
Friday – OFF
Why should you implement a 9/80 work schedule?
Do you have this confusion ¨why should I use 9/80 work schedule?" instead of 9 to 5 schedule? That is because it has many benefits and below is several ones.
A better work-life balance
If your employees feel like their job hinders them from fulfilling other engagements in their lives, they are bound to be disgruntled and unhappy. The 9/80 work schedule improves their work-life balance by allowing them to tend to other things during their days off, such as spending time with family or scheduling doctor's appointments.
Improved productivity
A day off every two weeks is an excellent reward that your employees could never take lightly. Therefore, your staff will strive to work harder and ensure they have completed all crucial tasks before taking the day off. Employers who implement this schedule also experience fewer instances of employees requesting vacations or sick days.
Ease of commuting
Commuting from your residential home to the workplace can be tedious, especially if you are always stuck in traffic. With the 9/80 schedule, you can adjust the reporting time to accommodate employees who travel long distances to get to the office.
What problems may you have with a 9-80 work schedule?
Here are some of the disadvantages of a 9/80 work schedule.
Not ideal for small businesses
The 9/80 work schedule works best when you have a large team that you can split into two. One group could handle the workload during their shift while the other enjoyed their off day. However, small businesses don't have the luxury of having many employees, making this work schedule impractical.
Unnecessary overtime
Some employees abuse the schedule by starting a project late in the afternoon, knowing they will receive overtime for the time spent at the work premises after hours. If more than a handful of employees make this trend a regular habit, your budget will take a massive hit.
Lack of focus during the additional hour
If you intend to implement the 9/80 schedule in your workplace, you would need to add an extra hour to the regular 8-hour shift. If you propose your staff arrive an hour earlier, this decision could disrupt your employees' sleep habits. They would have to fulfill personal obligations in time for work, such as taking their children to school. On the other hand, if your employees stay an extra hour in the evening, they won't do much since they are already tired.
Additional stress
Working nine hours a day is no small feat. Even with the guarantee that they will have two days off, some employees will still struggle to stay alert during the nine-hour working days. The additional hour could prove cumbersome for your employees if the job requires lots of manual labor or sitting down for long hours.
Should you use a 9/80 work schedule?
It won't be a great idea to use the 9/80 schedule if you are a small business with limited staff members who cannot cover all the shifts. However, you are good to go if you have numerous employees in your company.
We also wouldn't recommend this schedule for manufacturing factories. The 9/80 work schedule works best for knowledge-based and IT industries.
How to implement a 9/80 work schedule?
Here is how to make the 9/80 schedule work for your business.
Communicate with management and your employees
One of the essential steps to implementing a 9/80 schedule is clear and concise communication. Ensure you talk to everyone who will be affected by this schedule and determine if it is something they would like. It would also help to enquire about their preferred reporting times and off days.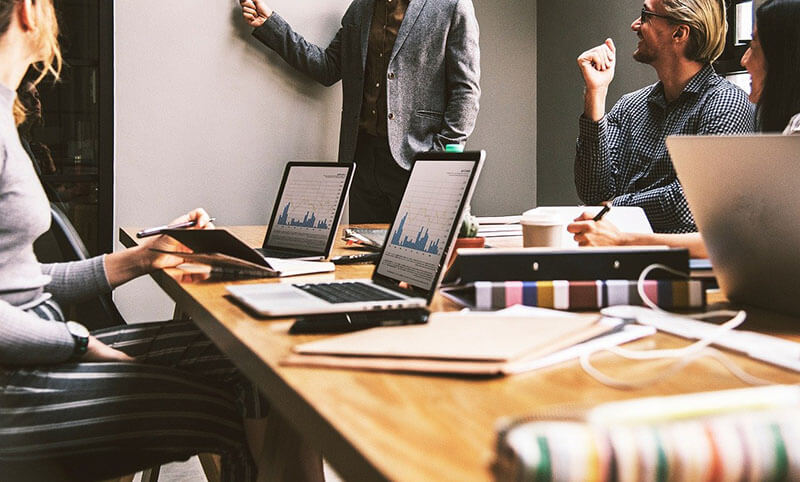 Formulate a policy
After you are sure everyone is comfortable with the new program, the next step would be to create a formal policy. To avoid confusion and miscommunication, ensure you specify your expectations, overtime details, and how your staff should work after hours.
Track your employees working hours
Every hour at the workplace counts. Therefore, observing your employees and ensuring they are using their time efficiently would be wise. You could use various tools to gather quantitative employee performance records every hour.
Create an environment of trust
Lastly, the 9/80 work schedule will only work if you can trust your employees and hold them accountable for their failures and achievement. We suggest you build an amicable relationship with your staff, so they feel comfortable coming to you with their thoughts, opinions and suggestions.
Tips for an effective 9/80 work schedule
An excellent 9/80 schedule doesn't happen by accident and results from hard work, good communication, and planning. Here are some practical tips to ensure your 9/80 schedule is effective.
Restrict switching working hours and off days
First and foremost, it would be wise to let your employees know they cannot switch off days with the 9/80 work schedule. For instance, your employee might request to work on a day they are supposed to be off duty. By the end of the two weeks, they will have worked more hours, meaning they are eligible for overtime, which might strain your budget.
Keep tabs on lunch breaks
Secondly, for your 9/80 schedule to be effective, we highly suggest you monitor the time you allocate for lunch breaks. Ideally, your employees should break for lunch after the first four hours of the work day to prevent them from staying at work after hours. For instance, if a typical day at work starts at 8 am and ends at 5 pm, your employees should break for lunch at noon and return for the second half of the day at 1 pm.
Tools to track 9/80 work schedule?
Now that you understand how the 9/80 schedule works, and its advantages and disadvantages, let's dive into some practical tools to track your employees and how they manage their time.
Everhour
Everhour is a browser extension and excellent time-tracking software that helps you monitor your team's progress. This tool is ideal for SMBs, freelancers, and large corporations. Here are some critical features Everhour offers that can help with your 9/80 schedule.
Employee time tracking
Projections
Reporting and statistics
Timesheet app
Attendance tracker
Notifications and alerts
Task management
Work hours tracker
Activity dashboard
Toggl track
The second tool on our list is the Toggl track, which helps your staff determine how much time they have spent on a particular task. They can then use this information to make improvements in the future and complete their work faster. Toggl track is ideal for freelancers, SMBs, and huge corporations interested in improving productivity and promoting good time management. The following is a list of features we think will add value to your 9/80 schedule.
Team management
Reporting
Automatic time tracking and capture
Mobile apps
Billing rates
Integrations
Dashboard
Activity logging
Tasks
Clockify
Last but not least, let's discuss Clockify, a timesheet app and a time tracker that allows you to monitor your projects with a simple click. Similar to the tools mentioned above, Clockify will work perfectly for you if you are a large enterprise, small to mid-sized business, or freelancer looking forward to flying solo. Let's look at some key features that Clockify provides to help you make the most of your 9/80 work schedule.
Overtime calculation
Billing and invoicing
Offline time tracking
Timesheet management
Employee database
Billable and non-billable hours
Mobile time tracking
Vacation and leave tracking
Numerous billing rates
Final Thoughts
The 9/80 work schedule might be confusing initially, but it gets easier as soon as you understand it. We hope this article has helped you understand this work schedule, how to implement it in your business, and the various tools you can use to track employee performance.
You May Also Like:
5 Best Clockify Alternatives: Features, Pros, Cons, Pricing, And Rating
Harvest VS Toggl: Compare Software Side By Side