How to Organize a Successful Post Mortem Meeting
Upset to run a post mortem meeting? Do not have the confidence to make it successful? Stop here. You can have awesome guides and tips to start a post mortem meeting.
Many people will think all things are over when the project is completed. But it is not true. Do not forget to have one post mortem meeting to celebrate your success, help you have an overview of your project, understand what part you succeed in, and what part you do not perform well.
Only do this can you get improved and behave better in the coming projects.
However, how do I run a successful post mortem meeting? Don't panic, go with us and you will know the answer.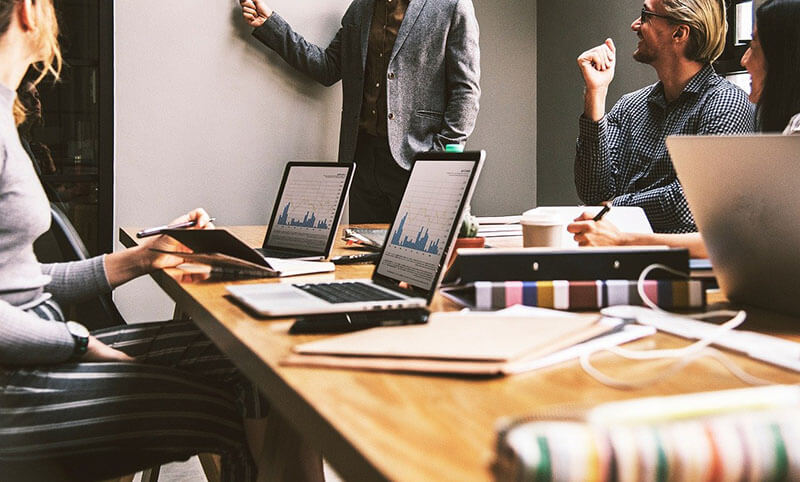 What is Post Mortem Meeting?
First and foremost, you need to comprehend the meaning of post mortem meetings. It is a meeting that starts after the project comes to an end and comes back to the whole project process.
The purpose of post mortem meetings is to celebrate the success, reflect on the project, and learn some experiences for future projects.
Why is The Project Post Mortem Meeting So Crucial?
A lot of you will not take this meeting seriously, as you do not recognize its importance. It can bring many benefits to your following projects, team collaboration, and team building. Let's explore this deeply.
Learn from Each Member and Failures.
Each member of the project has their own work and responsibilities. Some of them finish tasks unexpectedly and get a very great results. Without post mortem meetings, you may not have a chance to know what and how they do. However, their methods may improve your working efficiency.
Moreover, although your project is successful and completed, you cannot say you have 100% success in each sub-task. You can analyze these failures and get reasons why they will fail. When you know all elements, you will have a method about how to avoid them in the following projects.
Learning from the completed projects is meaningful to you and your team members' improvement.
Make Workflow Better
The project has one complete workflow and it is designed before starting the project. However, the workflow will change frequently according to real scenes. You can comb up the workflow and adjust it to the one that can be applied to future projects.
Improve Collaborative Skills and Teamwork efficiency
Your project cannot be completed without collaboration between members. But it will not be very fluent to work together, especially for a new team. You can go over how your team members communicate, what problems they meet, and how to improve their efficiency. When you continuously update to the most effective way for collaboration, you and your team are sure to be an indestructible team.
Improve Team Morale
One of the purposes to host one post mortem meeting is to celebrate success. You need to let your team members know the actual success you achieve and how you and your team members do it. They will feel more confident in their ability and more energy to try hard in the next project.
How to Run Postmortem Meeting?
You already know post mortem meeting is vital. The next step is to know how to start a meeting. Just follow the below steps and everything can be done.
Step 1. Prepare Meeting Materials
Before you start a meeting, you need to prepare all materials that will be used. Here are several things you should do.
Collect Information.
You should talk with team members during these several days after the project is over. Do not delay to discuss them as they may forget a lot of points when they are already working on another project. So what information you should collect? You can ask them what they think of the project, what is the success, and what is the failure, what factors they think resulted in these successes or failures. If you do not have an idea about what question you need to ask, you can have a look at project post mortem questions template.
Analyze the Project
You already had the thoughts from other members, what you need to do is to analyze the project. List all successes and failures it has, problems you meet, how you fix them, whether there is any solution to avoid in the future, and more.
Choose the Topics
Following thing, you should choose topics you want to talk about or discuss in the meeting. It will provide a good structure for your presentation and a direction to write the agenda.
Create a Presentation
The presentation should include topics and the information you get from analyzing and collecting.
Create a Timeline
You should take control of the meeting length. So it is very important to have a timeline. You can create one based on your presentation and process.
Step 2. Create Meeting Agenda
When you book a meeting, you can list all the meeting topics you will talk about in the meeting. You can also share your presentation and the information you collected before. Attendees will have time to prepare their thoughts before the meeting begins.
Step 3. Choose One Person to Take Notes
You cannot remember everything happening at the meeting. It is necessary to have one team member write down the important ideas and effective solutions for looking after the meeting.
Step 4. Start the Meeting
Follow the timeline you created before and host the meeting. At the same time, you should react to anything that happened off schedule and take control of it. Making sure everything will not go in the wrong direction is your task.
Step 5. Share the Meeting Notes with Team Members
Once the meeting ends, the note taker needs to send the meeting notes to all participants. It should include the main points discussed, decisions made, and tasks assigned to specific persons.
Project Post Mortem Meeting Best Practices
Are there any practices to run a successful project post mortem meeting? Yes, sure. The below best practices are what you can use:
Set Rules. You should let members know the purpose and goal of this meeting. Each member can only focus on the project itself. If you have a discussion, you can set the fixed time length of talking of each member.
Engagement. Make sure members are engaged and let them feel they are one member of this meeting. Give them a chance to express their thoughts.
Positive. The meeting should convey positive information to each member. The success and great performance should be pointed out.
No blame. When mentioning the problems the team meets in the project, you should not blame anyone. Just talk about the problems, analyze them and figure out how to avoid them in the future.
Fun. There may be some negative topics. You can use a funny way to mention it which will make your meeting more effective and relaxed.
Tools for Post Mortem Meeting
To improve the post mortem meeting efficiency, tools can give you a big help.
Whiteboard Tools
Miro and ClickUp are two great whiteboard tools that can help you start a remote meeting or brainstorm to collect information directly online.
Reading: Best 5 Miro Alternative Tools: Read This Before You Choose
Task Management Tools
Many great task management tools for you to choose from. Monday.com, ClickUp, NTaks, Proofhub, and Asana are the top 5 ones we recommend. They can help you assign the post mortem meeting tasks to a specific person and track the process.
Related Reading: 10 Best Project Management Software Worth Your Try
Meeting Note-Taking Tool
If you also want a note-taking tool for your meeting, Notion will be a great choice as it is free for personal use and it provides a lot of templates.
Reading: ClickUp VS Notion: What Are Their Differences and Similarities?
Project Post Mortem Templates
There are many post mortem meeting templates you can use. Here, we list two, you can check them directly.
Project Post Mortem Template from Smartsheet for All Cases:
https://www.smartsheet.com/content/project-post-mortem-templates
Meeting Notes Template from Notion:
https://www.notion.so/templates/meeting-notes-startup
Final Words
Do not skip post mortem meetings. The benefits it can bring should not be underestimated. If are those who let it off because you do not know how to run a post mortem meeting, it is not a problem for you after reading this guide. Take it seriously and start one from now on.