20 Best Free Notion Cover Images You Will Love
Are your searching for Notion cover images to help you make your pages more attractive? Check this article to explore the 20 best free notion cover images you will love. We are sure you will get the one you like.
If you asked what makes Notion so special and popular, Notion cover is at the top answer list. It helps you make your Notion pages or notes stand out.  However, some people are not familiar with the incredible feature that Notion offers and some cannot find free special and awesome Notion cover images to beautify their pages. Are you among those people? No worry, here, we will show you what is the Notion cover size and how to add or change cover images to your Notion pages. Moreover, we will offer you with 20 free Notion cover photos and 5 best Notion cover generators if you want to create your own Notion cover.
Before getting into the top free Notion Cover Images to make your pages stand out, let's explore what the notion cover size is and how you can add or change the cover.
What is Notion Cover Size?
The cover images are generally dynamic, depending on your window width. Therefore, there is no particular or already-given notion cover image size requirement. However, it's recommended to use images that contain a width of 1,500 pixels.
Another question that comes into the beginner's mind is how they can change or add notion cover easily. Read on to learn more!
How to Add or Change Notion Cover?
Here are a few simple and quick steps to add your Notion Cover:
Step 1. Click the Add Cover when you hover over the new line. 
Step 2. The Notion system will help you choose one image from the system as your cover randomly. If you need to change it to the one you need, click the "Change Cover" option, and then click on "Upload".
Step 3. Choose your desired Image from the Gallery provided by Notion, upload the images from your computer, download the desired photos via the link or add the pictures from Unsplash directly.
Step 4. Once you choose the one you need, Notion will change the cover to the one you want.
That's all!
20 Best Free Notion Cover Images to Make Your Pages Stand Out
Eager to get some charming Notion cover images to make the pages stand out? Just look at these 20 amazing picks and you will never regret using them on your pages at all. Most importantly, they are all free.
5 Aesthetic Notion Cover Photos
If your page is about fantasies and enriched with topics of beauty and nature, then, you may need aesthetic Notion cover images to match the content. Here, we put 5 best free aesthetic Notion cover photos for you to pick up quickly.
Use it for free: https://pixabay.com/illustrations/background-nebulous-fog-rings-651767/
Use it for Free: https://pixabay.com/photos/arrangement-butterfly-aesthetics-2790919/
Free to use: https://pixabay.com/photos/hd-wallpaper-nature-wallpaper-sunset-3188764/
Use it Now: https://pixabay.com/illustrations/feathers-background-aesthetic-blue-1748419/
Use it Now: https://pixabay.com/photos/nature-water-aesthetic-girl-2585995/
5 Notion Cover Gifs
Notion also supports GIFs. With funny and cute Notion cover GIFs, you can make your Notion page super attractive. To save your time, we help gather 5 great Notion cover GIFS for you to choose.
Please note: You cannot see the gif effect here. If you want to check the gifs effects, click the link below the pictures.
Use it Now: https://pixabay.com/gifs/cat-love-rain-lightning-cave-974/
Use it Now: https://pixabay.com/gifs/witch-halloween-broom-flying-1296/
Use it Now: https://pixabay.com/gifs/planet-landscape-moon-surface-1071/
Use it Now: https://pixabay.com/gifs/volar-cielo-ascender-clouds-angels-1870/
Use it Now: https://www.pinterest.com/pin/112097478209590538/
5 Anime Notion Covers
Searching for anime Notion covers? Just check out these super cool royalty-free notion cover photos! You will like them
Use it Now: https://pixabay.com/illustrations/cats-kittens-pets-animals-cartoon-5540252/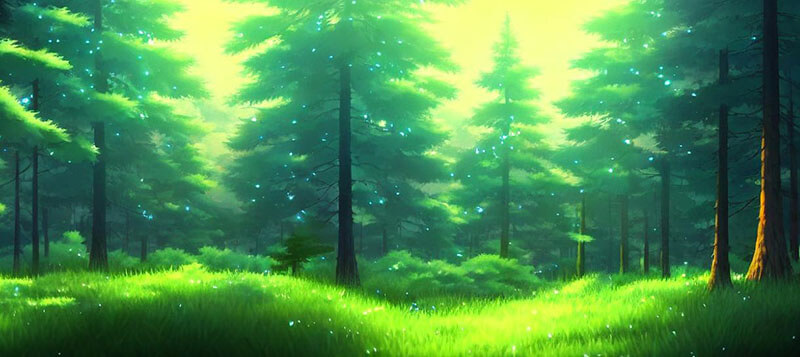 Use it Now: https://pixabay.com/illustrations/anime-forrest-nature-fantasy-7455351/
Use it Now: https://pixabay.com/illustrations/violet-evergarden-girl-crying-anime-5966061/
Use it Now: https://cdn.pixabay.com/photo/2017/04/24/09/25/horse-2255876__340.jpg
Use it Now: https://pixabay.com/photos/anime-full-moon-samurai-background-6588363/
5 Cute Notion Covers
Cute Notion covers can help you get more attention from people with the same interest in the content. People are more willing to check the content that catches their eye.  If you are searching for cut Notion covers, you should check these 5 ones.
Use it Now: https://pixabay.com/photos/dog-adorable-animal-cute-happiness-3344414/
Use it Now: https://pixabay.com/photos/kitten-basket-pet-adorable-animal-1845789/
Use it Now: https://pixabay.com/illustrations/cat-rope-skipping-jumping-animal-5773481/
Use it Now: https://pixabay.com/illustrations/cat-puppy-pet-cartoon-animal-7347316/
Use it Now: https://pixabay.com/vectors/panda-bamboo-waterfall-forest-4197586/
Best Notion Cover Generators or Makers
Some Notion users may feel that all images we provided or you found may not be what you need. No worry, you can use Notion Cover Generators to help you customize your own Notion covers. Here are 5 popular Notion Cover Generators for you.
1. Canva
If you are searching for a proficient cover maker for various purposes, Canva is absolutely for you. Featuring outstanding templates and GIFs, it makes your experience more smooth. Whether it's about editing photos or finding quick covers, this can be a sweet spot for you.
2. Visme
With this cover generator, you can create attractive notion cover images, make presentations, social media graphics, infographics, and more. It is the best tool for users who are looking for an all-inclusive cover maker.
3. Design Wizard
Design Wizard is a great, easy-to-use notion covers free generators. It offers a wide range of templates for social media assets. And you can also use it for presentation-style projects and documents.
4. Adobe InDesign
This is a versatile application that provides you with the perfect pixels and control over every image design and template. Additionally, Adobe InDesign provides a robust suite of interactive and animation features.
5. Foto Photo Editor
Last but not least, the Foto Photo Editor is an online powerful graphic designing and editing tool which offers exceptional functions and patented HDR technologies. All of its top-notch features make it apart from other makers out there.
Final Words
With the above-mentioned guide and Notion cover images,  you can know how to add or change notion cover pictures, find free awesome images, and create your own pictures for Notion covers.
So, what are you waiting for? Go and make your Notion pages stand out now with these images.
You May Also Like
How to Add Vertical Divider in Notion?
Top 5 Notion Alternatives for All Users
How to View Notion Word Count? Beginners' Guide
How to Embed Google Calendar into Notion With/Without Making It Public?