Top 10 Document Collaboration Software You Should Try
The document collaboration software is indispensable to succeed in the online world. In this article, we've discussed the top 10 document collaboration software to ease your life.
Modern problems of remote Work need modern solutions. Document collaboration software is the need of time for connecting with team members.
According to Statista, in the coming years, a large number of Americans will have online jobs. Well-connected teams have higher output and productivity.
Let's explore the best online tools along with their features and prices.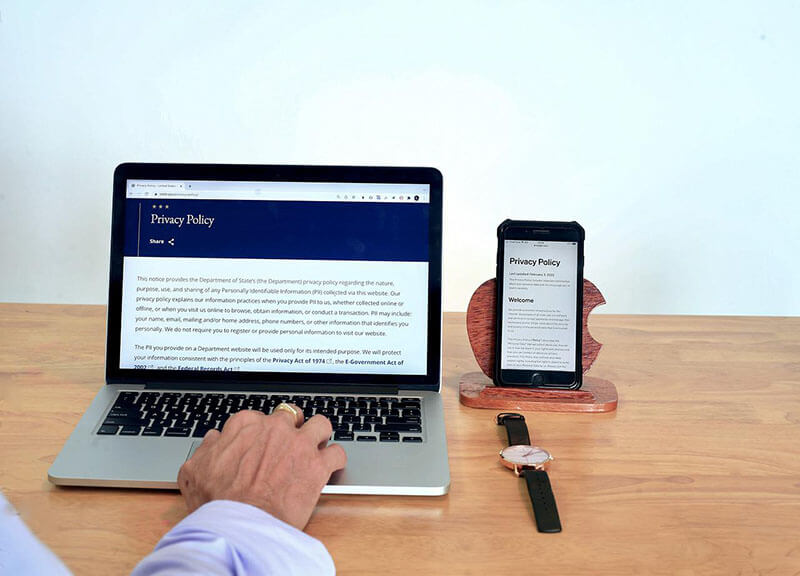 What is Document Collaboration Software?
The document collaboration software empowers the teams to communicate and work together. They can work on the same document remotely using file collaboration tools.
The file can be a pdf, excel, word, or any other format document. It will allow the employees to edit, work, and comment while at home or working remotely.
Many team workers can work in real-time and make changes simultaneously. The editor has the feature of storing your work history. This way, the employees don't go through the hassle of saving numerous documents.
Related Reading: Remote Collaboration Guideline: How to Improve Remote Collaboration Efficiency?
Why Do You Need Document Collaboration Software?
Online document collaboration software has many uses and makes your work-life easy. Here are all the benefits you can get out of it.
Better Communication
This software doesn't have to wait for calls and meetings. You communicate better by quickly accessing the documents. This tool helps people do their jobs without having to face anybody.
Productivity is Enhanced
Document collaboration tools for businesses are designed in such a way that they keep your documents available at all times in the cloud. All team members can access them easily. Thus, it saves time. No one has to wait for emails or files to be sent to them. It results in improved productivity.
Easy Access to Information
One of this tool's main features and benefits is the availability of information for all related employees. The data and files are accessible. It makes remote jobs efficient with the use of a simple internet connection.
Encourages Remote Setups
Document collaboration software eliminates the need to be physically present in an office setup. Many people prefer to work from home due to pandemics and inflation. This software helps employers to have professionals from around the world in their teams.
Transparent Productivity of Each Team Member
As the team members update their Work online, they comment on and edit the documents. Thus, the software helps the employer check the productivity of each employee. This way, everyone gets credit for their input and suggestions. The acknowledgment helps in reaching the satisfaction level and productivity of the employees.
Quick Response & Feedback
It is one of the most appreciable benefits of the software. All the team members work together online on a document from different setups. They can respond, comment, and give feedback instantly. A lot of time and effort is saved this way.
How to Pick Up a Document Collaboration Software?
Now we know how much document collaboration software can help businesses run their online setups. It's essential to check out the factors that must be considered while selecting a document collaboration tool.
Large Cloud Storage Space
While working online, there is a massive exchange of files and folders. Ample cloud space is essential for this kind of data. It ensures that there is an online storage space to save the data. Thus, large cloud storage space is essential to check while selecting a document collaboration tool.
Editing Real-Time
The real-time editor makes you feel like a virtual office. In real-time, documents can be edited, commented on, etc. Data is saved automatically and can be seen by the team members instantly. This editor is a must, and the best document collaboration tool will indeed have it.
Commenting & Changes
When a file or document is uploaded to the cloud, it can be seen by everyone involved in that project. An essential feature of document collaboration software is that it can make abrupt changes. These include comments, editing, and feedback.
Data Must Be Auto-Saved
Secured data is a top priority for any business. The software should save the changes and feedback automatically to prevent any data loss if you forget to save them manually.
Notifying A Team Member
Notifying and tagging the members should be one of the top features of real-time document collaboration software. Whenever a change is made, or feedback is given. The team should be notified. There should be an option to tag a specific member for him to follow instructions.
Easy Track of Changes
As we already stated, teams should be notified of any changes to the documents. Another thing associated with it is that these changes should be easily tracked.
Adding Extensions and Integration
Look out for integration with other apps in the best document collaboration tool. It should also have the feature of adding extensions to third-party apps.
10 Best Document Collaboration Tools
The top ten document collaboration software that has the best features are as follows:
Monday.com – Best Document Collaboration Software
For many people, Monday may be their least favorite day of the week. Rest assured, Monday.com is one of the best Work OS. This software helps you from planning to managing all the workflow in one place. It's a great task management tool that works on the mobile app and any web browser.
Features
Easy to use and manage. Anyone can learn it in one go. No special training is required.
Monday.com allows you to add extensions, widgets, and integrations.
User tagging is available. Thus, assigning a duty to a teammate becomes easier.
You can add images, edit them, and give feedback.
Compatible with Online Docs, DocuGen, and PandaDoc.
| | |
| --- | --- |
| Pros | Cons |
| Easy to understand. It's like a spreadsheet. | It doesn't give you a status report, as reporting is limited. |
| It allows the business to generate files on the platform. | Some project management tasks have limitations on what can be performed. |
| Automation and integration are very impressive. | You have to search for your name and task for every project. |
Price Range: $8 – $16 per seat per month
ClickUp
ClickUp is an all-in-one project management app. It caters to the needs of setups that require documentation collaboration tools. It allows you to work remotely and use real-time features that are as follows:
Features
Comment, view, and access a document quickly.
Docs' collaboration detection feature lets you know who is working on which project and at what time.
You can hide or share your documents as desired through the permission feature.
| | |
| --- | --- |
| Pros | Cons |
| You can make your files private or public. | Customizing the dashboard has limitations. |
| Compatible with Apple, Windows, iOS, Android, and Linux. | You can add time for yourself, but not for other users. |
| Integration with third-party apps is allowed. | Adding subtasks is tricky if you want to add more tasks to it. |
Price Range: There are two plans: monthly and annual charges.
Monthly Plan
$9-29 per month – Free version is also available
Annual Plan
$8-19 per month – Free version is also available
ProofHub
Proofhub is one of the file collaboration tools used worldwide by top companies like Nike, Google, and NASA. The application helps the teams with better communication and collaboration.
Features
A centralized place for reporting and management of tasks.
Communication tools are helpful in discussions and chats.
Reporting and time tracking are also available.
| | |
| --- | --- |
| Pros | Cons |
| Manage many teams together at the same time. | There are no single-click project reports in the app. |
| You can create a task board that makes the remote assignments of work easier. | The calendar feature is a bit tricky for new users. |
| A great format for everything and provides control to the user. | |
Price Range–$45 to $89 per month
Google Docs – 100% Free File Collaboration Software
Google Docs is one of the most popular free document collaboration tools. It provides a Microsoft office suite and many other integrated tools.
Features
You can communicate with people who don't have access to Google Docs.
Switch between people and pages.
A new dark theme is introduced for mobile users.
Easily add text and images in the watermark.
| | |
| --- | --- |
| Pros | Cons |
| Docs are automatically saved in google drive. | Large files make the performance a little low. |
| Does not require a paid license and all formats are supported. | Users found some features missing in comparison to other tools. |
Price Range – Free
Like its name, this online document collaboration software is one of its kind. It focuses on digital content management and team collaboration. The unique tool allows coding language support and many more features.
Features
Many users can work together in real time.
It provides syntax highlighting for many coding languages.
Insert files and integrations in the software.
| | |
| --- | --- |
| Pros | Cons |
| It has a pleasant interface and turns your documents into beautiful pieces. | It's a little complicated to change font styles. |
| Your files open and work quickly. | The application interface is lacking. |
Price Range: There are two plans: monthly and annual charges.
Monthly Plan
$12-20 Per member per month- Free version is also available
Annual Plan
$8-15 per member per month- Free version is also available
Notion
A notion is simple software for your remote business solutions. It is best described as affordable and user-friendly. Small setups can choose it for their daily communication needs.
Features
A mobile version is available for IOS and Android.
Asset upload area that stores documents.
Security features include account permissions and SSO.
| | |
| --- | --- |
| Pros | Cons |
| It's easy to learn for new users. | Reporting features are missing. |
| Low prices that even a small set can afford. | Two-factor authentication is not available. |
Price Range – $4 – $8 per user per month
Microsoft Word
Microsoft Word is commonly known as software for office suits. It is used to make all types of letters, and documents, from simple to formal.
Features
Write and edit text with ease.
Adjust fonts, insert tables, images, and much more.
You can change the page layout and add references.
The inbuilt spell checker and editor allow you to write correctly.
| | |
| --- | --- |
| Pros | Cons |
| Allows to create, edit, and save files. | More features can be added. |
| Documents are secured safely. | |
| Convert data into professional documents. | |
Price Range – $159
Zoho WorkDrive
Zoho Workdrive is document collaboration software with storage space. It provides all solutions, from communication to syncing and storage.
Features
It has desktop and mobile apps both.
All company documents are in one place.
Instant notification about the files and folders.
| | |
| --- | --- |
| Pros | Cons |
| Navigation is easy due to the friendly interface. | Users had problems with customer service. |
| Store multiple folders and files. | |
Price Range – $2.5 – $9 per user per month
Document360
Document 360 is a straightforward and user-friendly platform. It's easy for team collaboration and setup.
Features
With the built-in user guide, you can easily set up the software.
Good storage for all kinds of documents.
Team members can give comments and feedback.
| | |
| --- | --- |
| Pros | Cons |
| Flexible setup and use | It doesn't have a mobile app. |
| You don't need to know how to code to use this software. | It is a little costly and restricts imports of some files. |
Price Range – $99-499 per project per month- Free version also available
Dropbox Paper
Dropbox is a simple app that syncs your files with cloud storage without hassle. It keeps your data secure, organizes your files, edits documents, and has many more features.
Features
The file preview tool lets you preview any file without installing additional software.
The screenshot-sharing features let you share and check screenshots faster.
Anyone can join you to edit any file with the file sharing and commenting feature.
| | |
| --- | --- |
| Pros | Cons |
| A creative app that allows commenting, editing, creating a timeline, etc. | They lack advanced writing features. |
| Easy formatting with shortcuts and a markup system. | Users find that it takes time to get used to it. |
| A minimalist interface for writers who don't like distractions. | |
Price Range – Free
Choose the Document Collaboration Software You Need
Document collaboration software is a blessing for everyone working in a remote setup. Staying connected online is an essential need for these kinds of companies.
MS Word, Zoho, and Google Docs will help you with real-time collaboration. Monday, Notion and Click-up are there for more team-related projects. Document 360 and Bit.Ai software are easy to manage.
Now you know all the features of the best software. Choose the one that fits your budget and caters to your business needs.