Notion Vs Nuclino: Why Do I Choose Notion?
Why do I choose Notion in the Notion Vs Nuclino battle? I will explain all reasons to you here.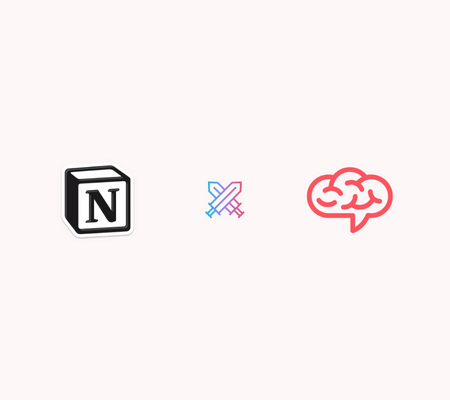 Today's market offers a wide selection of tools that may be used for managing projects. Few of them, however, provide capabilities that are all-encompassing and thorough for managing your project from the very beginning to the very end. 
In this post, we will compare two of such best tools – notion vs nuclino in order to understand the essential characteristics of both products – which will allow businesses to pick the tool that is most suitable for their particular requirements.
Notion Vs Nuclino: Major Similarities
Here are the key similarities between Notion and nuclino project management software;
Collaborate with a team in real-time: Both technologies enable teams to collaborate effectively by working on the same project and exchanging files, which enables teams to work more quickly and accomplish their team goals.
Apps and Integrations: The integration of third-party applications is possible in both nuclino and notion. Both Nuclino and Notion have extensive integration options.
Notes Taking: Note-taking works really well with Notion and Nuclino. Users can organize their notes into several categories or topics for quick reference.
Search Feature: Both Notion and Nuclino programs include a search and filter tool that allows users to rapidly search for everything by title or content.
Supported Platforms: Users of Notion and Nuclino have access to their accounts through the web, Windows, Mac, and mobile iOS and Android platforms.
Notion Vs Nuclino: Major Differences
Notion and Nuclino are both great tools for creating beautiful workflows within teams. But what sets one app apart from another? Here is a side-by-side comparison of the differences between Notion and Nuclino:
Customizable templates and workflows: While Notion provides a heavy-duty layout packed full of features, Nuclino has a sleek and intuitive design with minimal distractions.
Features: Notion and Nuclino offer almost identical feature sets, but Notion provides an extra layer of productivity by adding powerful project and collaboration features. For example, Nuclino does not have reminders but Notion does.
Suitability: Notion is suited more for tech and general-purpose use while Nuclino is suited for general-purpose use.
Ease of Use: Nuclino is much simpler to get started with than Notion. You can jump right into creating your first document without having to understand any technicalities. However, Notion has a bit of a learning curve, especially for the not-so-technically inclined
Functionality: Nuclino and Notion work really well. However, there are minor differences in terms of the way the user interacts with each tool. For example, it's delightful to use Nuclino's keyboard shortcuts to navigate around the interface.
Notion Vs Nuclino: Price
Notion Pricing
The price structure for Notion has four tiers: personal, personal pro, team, and enterprise. The cost for the personal, personal pro, and team plans are $0, $4, and $8, respectively. The enterprise plan can be obtained upon request.
You can collaborate on the free plan with up to 5 other people. Other options provide unrestricted access to services like file uploads and block kinds.
Nuclino Pricing
There are two price tiers offered by Nuclino: Free and Standard plans. Teams who are just getting started should use Nuclino's Free plan. The Standard plan calls for organizations and teams to use Nuclino as their collective mind.
Only one user seat and 2GB of total storage are provided under the Nuclino Free subscription. Additionally, users can use their desktop and mobile apps. Also included in the free plan is Two-factor authentication (2FA security).
Each user of the Nuclino Standard plan is charged $5 per month. Only 10GB of total storage per user is provided under the subscription. The plan also includes a single sign-on functionality and two-factor authentication. There are also workspaces available.
Notion Vs Nuclino: Customer Rating
On G2.com, users have rated and reviewed Notion 800 times and it has an overall rating of 4.6 stars out of 5. Nuclino also has a 4.7 rating with just 13 user reviews.
On Capterra, Notion has been given 4.8 out of 5 stars, and it has gotten over 700 reviews in total. On the other hand, Nuclino has a 4.6 rating out of 5 with just 25 reviews.
Again Notion has received more than 700 evaluations on GetApp.com with a rating of 4.8 stars out of 5 while Nuclino has a rating of 4.6 from about 20 reviews.
Trustpilot platform grades Notion 4.1 stars out of 5 with a total review of 66 whiles Nuclino has no review on the Trustpilot platform.
Lastly, on Sourceforge, users have rated and reviewed Notion 10 times and it has an overall rating of 4.8 stars out of a possible 5. Nuclino also has a 5.0 rating with just one user review.
Notion Vs Nuclino: Why Do I Choose Notion
Here are our reasons to choose Notion over Nuclino.
Notion features a strong project management system to assist large corporations and independent contractors in efficiently managing projects from conception to completion.
It provides more configurable beginning templates so that people may get going quickly.
Notion has a sizable community and documentation to assist users in utilizing the platform to its fullest.
Notion has received several favorable evaluations from reputable review websites, including Capterra, G2, Trustpilot, and others.
Conclusion: Nuclino Vs Notion
Project management helps you plan, track, and control all aspects of a project. It can be done manually or using software but you are better off using a project management tool as it helps you manage tasks, deadlines, budgets, and files better.
In this comparison of Notion vs Nuclino, we can conclude that Notion stands above Nuclino because of its broad range of features, functionalities, and enormous user base.
You May Also Like:
Notion Vs Wrike: Detailed Reviews & Comparison
Notion Vs Todoist: Which Is Right for You?