Workfront Review: Features, Customers' Rating, Pricing, Alternatives
Looking for a comprehensive review of Workfront? Find out what features it offers, how customers rate it, the pricing options, and some viable alternatives directly here.
Do you need a project management tool to help manage your team's work? If so, then you should take a look at Workfront. It is a powerful tool that can help you get your projects organized and under control.
In this Workfront review, we will discuss the features and pricing of this software and how customers rate it. We will also compare it to some of its top competitors and give you our thoughts on whether or not it is worth purchasing. So, let's get started!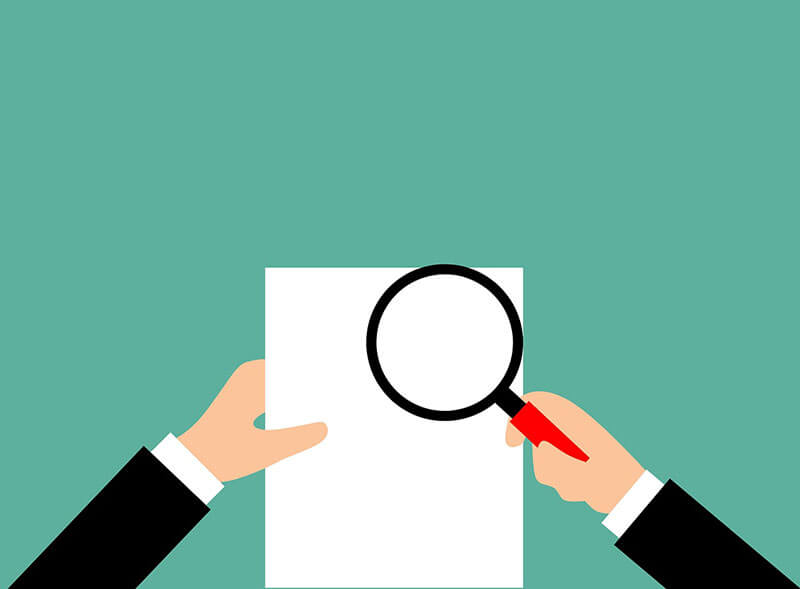 What is Adobe Workfront?
Adobe Workfront is a work management platform that helps businesses get work done. It's designed to make it easy for teams to collaborate on projects, stay organized, and gain visibility into what everyone is working on.
And because it's integrated with Adobe Creative Cloud, teams can seamlessly move from idea to execution. Whether you're managing a marketing campaign, a software development project, or anything, Adobe Workfront can help you get it done.
Main Features of Workfront Software
Workfront software provides users with a bird's eye view of all their work in one place. The software has eight main features:
· Task Management:
Task Management is an essential thing in any business. Workfront software helps users to organize and track their work tasks. Users can create task lists, set deadlines, assign tasks to team members, and follow the progress of tasks.
· Project Management:
Workfront software provides users with tools to manage projects. With its project management features, team members can easily track what needs to be done and who is responsible for each task. It can help to avoid duplication of work and ensure that tasks are completed on time.
· Resource Management:
Workfront software helps users manage resources. Workfront's software allows organizations to:
– Better understand their resource needs
– Optimize their resource utilization
– Plan and track resource usage
– Communicate resource information across the organization
– Make better decisions about resource allocation
· Time Tracking:
Workfront's time tracking feature is a great way to keep track of your work and ensure that you are productive. It allows you to see how much time you have spent on each task and gives you an overview of your work for the day. You can also use it to track billable hours so that you can invoice clients accurately
· Expense Tracking:
Workfront software provides users with tools to track expenses. Users can create expense reports, assign tasks to team members, and follow the progress of expense reports.
· Document Management:
Workfront's Document Management feature is a powerful tool that helps you manage your documents and files. You can use it to store, share, and collaborate on documents and files.
It lets you control who can access and edit your documents and files.
Workfront's Document Management feature is secure. Your documents and files are stored securely in the Workfront cloud, and only you can access them.
· Reporting:
Workfront's reporting feature is highly customizable, allowing users to select which data fields they would like to include in their reports and to set up filters to focus on specific data sets. Reports can be exported into various formats (PDF, Excel, etc.) for further analysis or sharing with others.
Customers' Rating
Reviewers said that Adobe Workfront is a helpful tool for managing work and collaborating with teammates.
Here are some adobe Workfront reviews from different resources:
1- G2
Customers Rating: 4.1/5
2- Getapp.com
Customers Rating: 4.3/5
Customers Rating: 8.1/10
What Customers Like Most?
It is an all-in-one solution for managing work. It can be used for various purposes, from project management to task management to time tracking.
It is highly customizable. Users can tailor the software to their specific needs and preferences.
This work management tool has a user-friendly interface. That makes it easy to use, even for those who are not tech-savvy.
It offers reporting and analytics. It allows users to track their progress and see how they are doing.
Has excellent customer support. It means that users can get help when they need it.
What Do Customers Not Like?
The software is not scalable. Customers have complained that the software does not scale well as their business grows.
It is not reliable. Customers have complained that the software has been known to crash or experience other technical issues.
Sometimes It freezes up, which can be frustrating for customers.
It is expensive. Customers have complained that the monthly subscription cost is too high.
Workfront Pricing
There is no free trial. Moreover, Workfront does not post costs on its website since, like many corporate solutions, the cost varies depending on the configuration and installation of each firm.
However, according to capterra, it has the following price plan
Basic: $30 per month
Workfront Competitors
If you're searching for Workfront alternatives, there may be a few key factors that result in this. Here are five reasons why you might be looking for another project management solution:
1. Cost
Workfront can be costly, especially if you need to scale up your usage. There are many cheaper alternatives on the market that can provide similar functionality.
2. Ease of use
Some users find Workfront challenging to use and prefer a more straightforward interface.
3. Feature set
Some users feel that Workfront lacks certain features they need for their projects. Alternatives may offer a more comprehensive feature set.
4. Integration
 It does not integrate with all third-party applications and tools. If you rely on a specific tool that is not compatible, you'll need to look for an alternative.
5. Support
Some users have had negative experiences with Workfront's customer support. If you're unsatisfied with the level of support you've received, it may be time to switch to a different solution.
Alternative to Workfront
1. Monday.com
Monday.com is a work management platform that can be an alternative to Adobe Workfront. It allows users to manage their work and get things done more efficiently.
Monday.com is designed to help users stay organized and on track with their work, making it an excellent choice for those who want a streamlined way to manage their projects.
The platform offers a variety of features that make it easy to use, including task management, team collaboration, and file sharing.
2. ClickUp
ClickUp is another alternative to Workfront software. It's the future of employment.
The ClickUp software may be used by any team to plan, organize, and cooperate. Moreover, it is completely configurable. These features and more may be found in the ClickUp task management app.
3. Ntask
Project management solution NTask assists teams with everything from team communication and intricate project tracking to file sharing and administration. In addition, it includes all the characteristics of a standard project management tool. Moreover, it is entirely customizable, making it an ideal alternative for teams using agile project management techniques.
Conclusion
Workfront is a powerful project management tool that can help your team get more organized and streamlined. But it doesn't stop there- Workfront also has excellent tools for getting day-to-day work done, which makes it an all-in-one service for busy professionals. Hopefully, this guide has helped you see how Workfront could benefit your business and give you the information you need to decide whether or not to try it out.
FAQS About Workfront
1. Who Owns Workfront?
The Workfront was founded in 2001 by Jonathon Nash and is headquartered in Lehi, Utah. An adobe company holds it, and the current CEO of Workfront is Alex Shootman.
2. What is Workfront Fusion?
Workfront Fusion is a cloud-based work management platform that helps organizations manage their work more efficiently and effectively. Workfront Fusion also includes several powerful tools to help organizations plan and execute their work, such as a Gantt chart and resource planning tools.
3. What is Workfront Proof?
Workfront Proof is an online proofing and collaboration tool that helps you track, manage, and approve documents and designs. It lets you control the entire proofing process in one place, from creation to approval. Workfront Proof includes real-time comments, document versioning, and approvals.
4. When Did Adobe Acquire Workfront?
Adobe acquired Workfront for $1.5 billion on Nov. 9, 2020